O-litter born June 26, 2008
StrandWiks Orlando - male, black & white.
StrandWiks Oleander - female, sable.
Sire: SCh StrandWiks Zappa
Dam:StrandWiks Eye Catching Enya
Orlando aka MILOU lives with his new family.
Oleander aka OSSIE lives with her new family.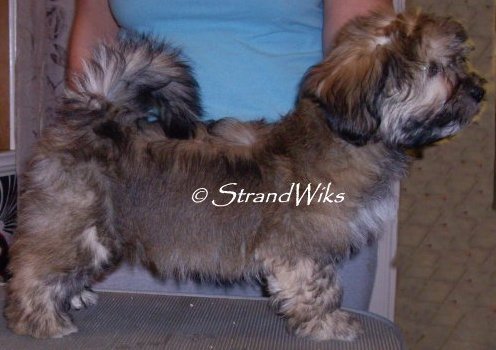 12 weeks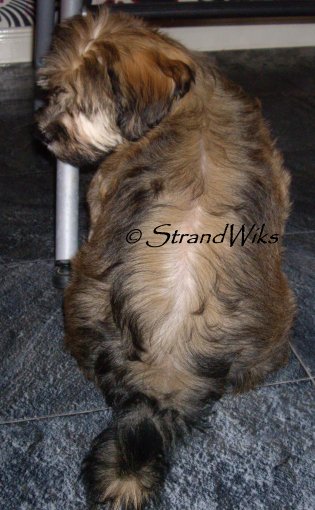 Here you can see how the colour is changing in a sablecoloured puppy!
Oleander "OSSIE"
From the beginning: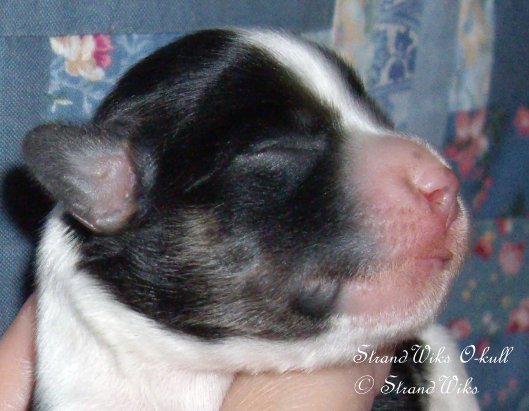 The male 2 days old

2 days


14 days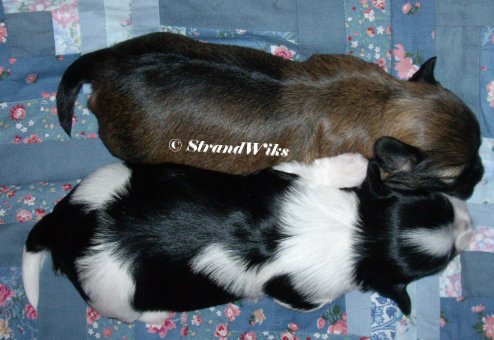 *****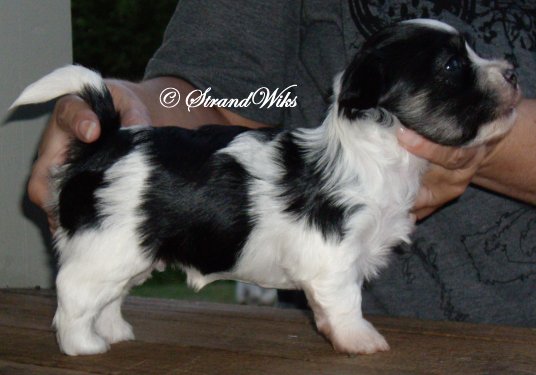 3 weeks



3 weeks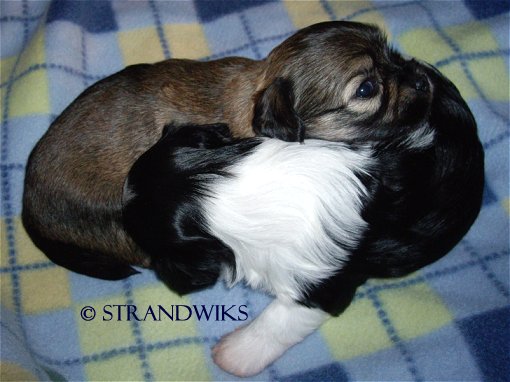 5 weeks

Father Zappa is visiting!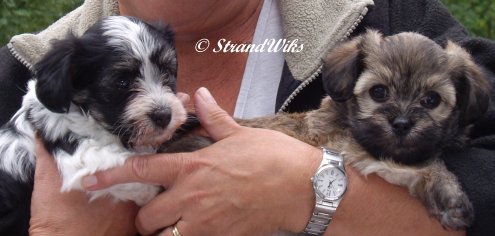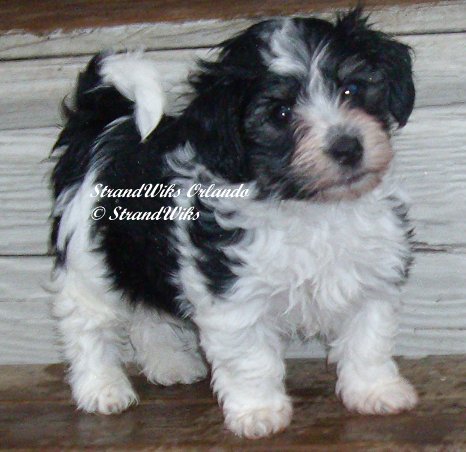 Orlando 7 weeks

Orlando 8 weeks

Oleander 8 weeks