SE CH StrandWiks Zappa
RIP


Sire: SCh Majetorps Filip
Dam: SCh Kebic's Ruth

October 16, 2003 - October 21, 2014

Swedish Champion April 8, 2006

6 CAC at 7 shows 2005




HEALTH CHECKS:

Eyes checked clear:
October 22, 2004
October 7, 2005
September 29, 2006
October 4, 2007
October 16, 2008
November 27, 2009

Heart checked OK;
September 2006
October 4, 2007
October 16, 2008

PL-tested 0/0, 2004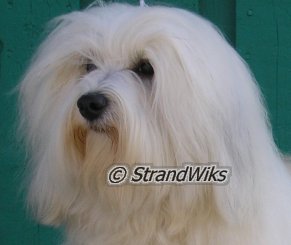 July 2007



September 2006

SDHK's show at Högbo September 3, 2005
Judge: Ligita Zake, Lettland
Adults: 12 males & 8 females
Excellent handler;-) Michael Wikstrand

BOB, CAC, BIS-1 Youngsterclass & BIS-4

Strong masculine male. Very well balanced.
Excellent type of head. Good pigmentation.
Excellent topline. Good volume of body.
Excellent angulations in front & behind. Correct coat.
Excellent movements.

July 23, 2005 SKK International show at Västerĺs
Judge: Nina Karlsdotter
14 males & 17 females

Best male-2, CAC & Reserve-CACIB


July 10, 2005 SKK National show at Alfta
Judge: David Doane, USA
8 males & 12 females

BOB & CAC

Nice young dog in good condition.
Shows well & soundly, topline almost level.


BOB: StrandWiks Zappa & BOS: StrandWiks Cayenne


June 19, 2005 SKK National Show at Avesta
Judge: Lars Adeheimer
10 males

Best male-2


April 24, 2005 SKK National Show at Västerĺs
18 males & 15 females
Judge: Annette Bystrup, Denmark

CAC & BOB

Wellbuilt masculine male. Excellent expressfull head. Correct .... Correct scissorbite. Good ears. Acceptabel parallell front. Great neck and topline. Correct tail.
Moves light and vigorous. Suitible and stable at his age. Excellent coat.

April 9, 2005 SDHK-show, Official;
Judge: Henrik Johansson

Best-2 Male & CAC

Well balanced and masculine.
Excellent size. Wear his head correct. Strong nosepart. Excellent pigment. Sturdy. Excellent tail and tailsetting.
Moves with light and lively movements.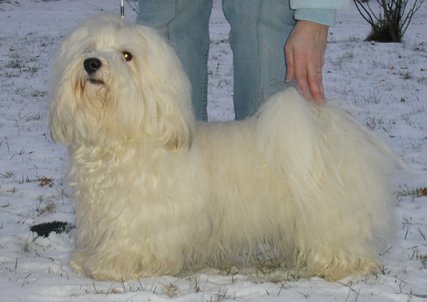 Zappa 16 months, february 2005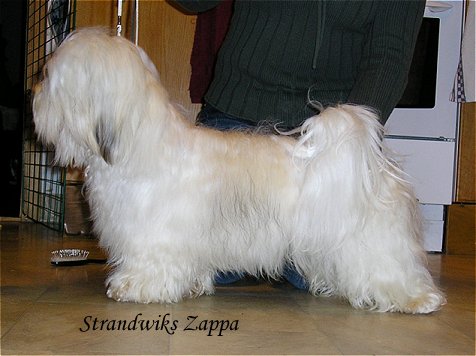 1 year

Swedish Kennelclub show:
BOB-puppy & BIS-5 puppy
judge Ove Germundsson


June 12, 2004
Proud breed, owner and handler Monica.


Zappas results as a puppy:
1 BOB-puppy, 1 BIS 5-puppy, 1 BOS-puppy, 1 best puppymale-2
Alfta Swedish Kennel Club show July 10, 2004
Domare: Stephen Wheeler

Best puppymale -2
Correct shape and balance. A very good head and expression.
Excellent length of neck and very good topline. A good developed body for his age
and he is very sound in the move and shows good promise for the future.

*****

Swedish Kennel Club Show in Västerĺs April 24, 2004.
Judge: Gerald Hickey
BOS-puppy
Sound, well made puppy. Nice body and bone.
Masculine head. Moving a bit close behind today.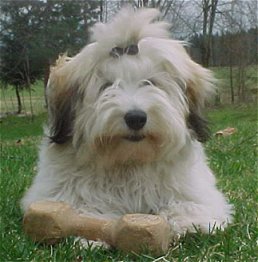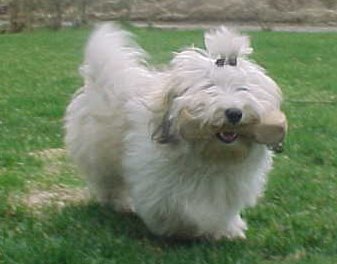 6 months




8 weeks